NACA Blog
Read| Discuss | Advance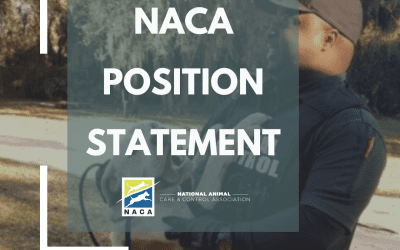 Dear colleagues,
NACA wants to thank you for continuing to go above and beyond every day for the animals and people in your communities. At our very core, NACA envisions a world in which all animal care and control professionals are respected as essential public servants and receive consistent support, resources and training allowing them to effectively and compassionately achieve the highest quality of life for the animals and citizens in the community they serve. Please read below for our most current position statement in response to the potential for expansion of Courtroom Animal Advocates Program (CAAP) Laws.
read more
Join NACA Today!
Become a part of the largest community of animal care and control professionals in the country.
Get in Touch. Get Involved.
NACA is dedicated to your Professional Development. By joining NACA you'll have access to the best training opportunities. You can also connect with fellow NACA members! In our member's only site you can post your profile, collaborate together on projects, share your ideas & expertise with others.
40960 California Oaks Rd. #242, Murrieta, CA 92562