NACA Board Member Elections
August 20th –  October 15th –  Candidate Bios will be available on the website for review by the membership
October 19th –  20th – VOTING by membership
Oct 23rd –  Annual Membership Meeting with new board members announced
Oct 23rd  – First Board Meeting with new board members (immediately following the membership meeting)
NACA Board of Director 2021 Nominees
2021 Annual Membership Meeting
The 2021 NACA Annual Membership Meeting will be held on October 23rd.
Details have been emailed to all individual members and can also be viewed on the calendar in your NACA Member area. (Login Required)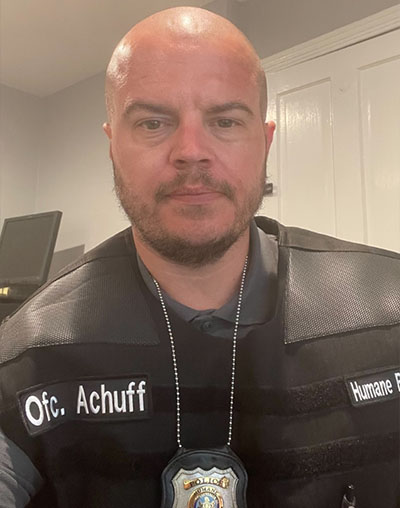 Daniel Achuff
Animal Protective Services Supervisor/Humane Society Police Officer
View Bio
Hello, My name is Daniel Achuff and I work for the Brandywine Valley SPCA in the Animal Protective Services Division. I am the Supervisor for Animal Protective Services and currently have 2 officers plus myself that cover 2 counties and 72 townships and boroughs. I have been in Animal Welfare for over 25 years now with 7 ½ of those years as a veterinary technician. I first started in animal welfare when I was about 7 years old, my mom and dad started and ran a sanctuary for abandoned and abused exotics ranging from tigers, cougars, lions, timber wolfes, and many other exotic animals. When I was about 8 years old I saw the first episode of animal cops and knew that is what I wanted to do for the rest of my life. I then started to volunteer at a zoo in Texas for 2 years until I was old enough to be hired as an employee. I later moved back up to Pennsylvania where I got a job as a veterinary technician. I quickly moved up to head emergency vet tech, and that is when I got the break of a lifetime. A Humane Officer came in with a cruelty case and after I talked to him he told me where to go so I can pursue my dream of becoming a Humane Society Police Officer.  I have been a HSPO for 6 years now and it is my dream come true. I then pursued another dream of mine in the military and joined the Army National Guard when I turned 31. As a supervisor and as a soldier I am always pursuing to be a leader and help others to pursue their dreams as well as help animals. I hope I can help NACA become stronger and better ways for animal rights and welfare.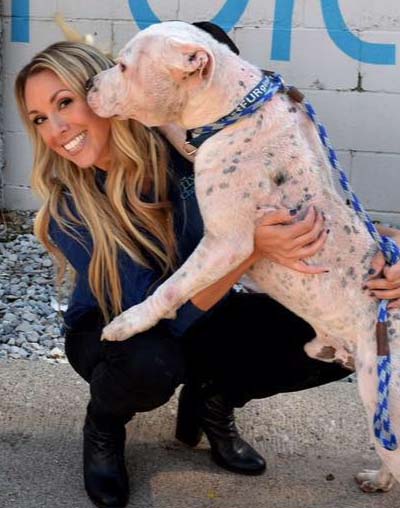 Chelsea Staley
Director of Lifesaving
View Bio
Chelsea Staley joined the Petco Love team as the Director of Lifesaving in May 2020.  An animal welfare professional, Chelsea has been dedicated to saving the lives' of shelter pets since losing a newly adopted puppy to parvo in 2011.  Chelsea oversees Petco Love's grants team and supports animal welfare organizations nationwide.  Before joining the Petco Love, Chelsea served as the Executive Director of Kanawha-Charleston Humane Association, and chief humane officer for Kanawha County, West Virginia.  Under her leadership, KCHA transformed from a rural, poverty-stricken shelter to one whose approach to lifesaving was celebrated nationally.  Staley is an alumna of West Virginia University where she earned a bachelor's degree in Consumer Sciences, and the University of Charleston where she earned a Master of Business Administration.  Prior to her career in animal welfare, Chelsea held several roles in sales and marketing.  She lives in San Antonio, Texas with her five dogs (and at the time of this writing – foster kittens, Johnny and June).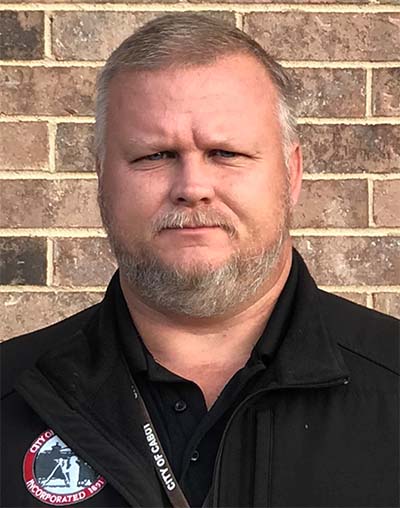 Mike Wheeler
Director of Animal Services
Cabot Animal Support Services
View Bio
Mike currently serves as the Director of Community Services for the City of Cabot, Arkansas.  In this role, Mike oversees Animal Services as well as the city's senior center. Prior to beginning his career in animal welfare, Mike served in the US Army as an Intelligence Analyst before opening his own insurance agency. 
Mike has worked in Animal Services since 2009 and is currently certified as an Animal Control Officer Level II by the Arkansas State Animal Control Association.  Mike also holds certifications in Animal Cruelty Investigations from Colorado State University, Animal Fighting/Cruelty Investigations from the University of Arkansas Criminal Justice Institute, and serves as a Specialized Law Enforcement Instructor- Animal Control for the Arkansas Commission on Law Enforcement Standards and Training.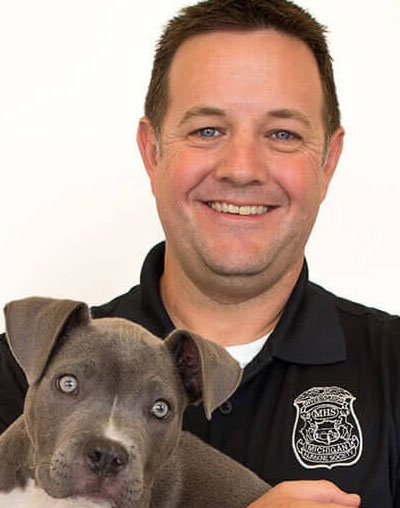 Andy Seltz
Vice President of Field Services
View Bio
With over 18 years of public and nonprofit experience in animal welfare, law enforcement and military service, I have held leadership positions in the states of Michigan, Louisiana and Florida along with an executive board position within the Michigan Association of Animal Control Officers and a board position within the Louisiana Animal Control Association.
I currently serve as the Vice President of Field Services for Michigan Humane where I oversee the operations of the Cruelty Investigation, Rescue and Statewide Response departments. Additionally, I serve as an active member of our Animal Search and Rescue Team, recently returning from a Hurricane Ida response. Past positions brought me to Livingston County, Michigan; Ingham County, Michigan; and Leon County, Florida, where I served as the Director of Animal Control; Caddo Parish, Louisiana where I served as the Animal Services Field Manager and Kent County, Michigan where I served as an Animal Control Officer. I earned a Bachelor of Arts in criminal justice and a M.B.A with an emphasis on strategic leadership and am a nationally certified animal cruelty investigator through the University of Missouri Law Enforcement Training Institute, a nationally certified equine investigator through Code 3 Associates and Colorado State University and held a Peace Officer Commission with the State of Louisiana.
I believe that with my diverse background within all levels and sectors of animal welfare, I can effectively and efficiently serve the NACA member base as a member of the Board of Directors and look forward to the opportunity to do so. Thank you for your consideration.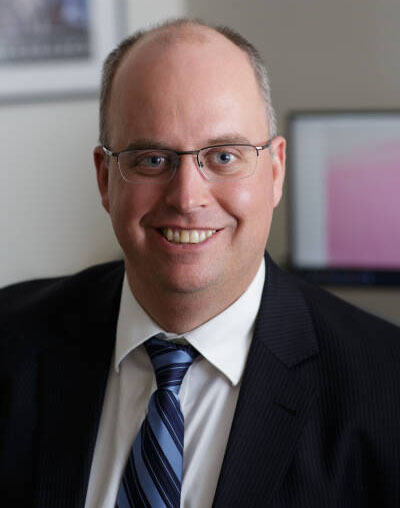 Adam Stern
Associate Professor of Forensic Pathology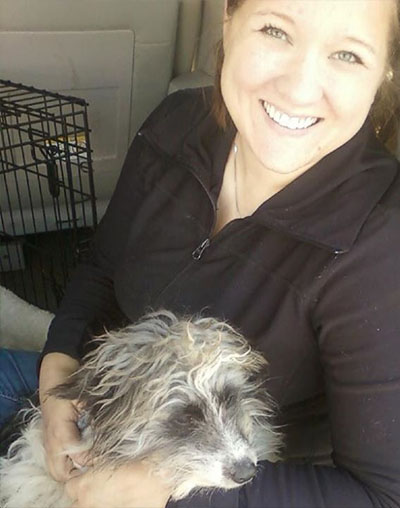 Melissa Miller
Director
St. Clair County Animal Control
View Bio
I started my career assisting local law enforcement in large-scale disaster, rescue, and response with the HSUS Animal Rescue Team in 2010. I am forever thankful for that experience as it gave me opportunity to assist Animal Controls and other law enforcement in evidentiary process for puppy mills, dogfighting, hoarding, and to help respond to natural and man-made disasters in 22 states. I've seen a lot of the conditions many of you are operating under.
During this time, I also became a CPDT-KA and Certified Behavior Consultant (Canine) through the Certification Council for Professional Dog Trainers. I've worked extensively with companion animals, exotics, equine, and some experience with large carnivores.
In 2015, I was asked to take over the poorly managed and failing Detroit Animal Control. Leading transformative change at Detroit Animal Care and Control, I built a volunteer and transfer program, increasing the live release rate and implementing community based bite prevention, decreasing bites by 29%. I'm currently the Director at St. Clair County Animal Control, a small but mighty team of 6 and two ACOs.
I understand the pressures of being drastically underfunded and understaffed, as well as having a small staff and trying to implement industry best practices. I feel small Animal Control divisions with only one or two ACOs are underrepresented in the NACA board and want to make sure all perspectives are heard.
Melissa A. Miller, CBCC-KA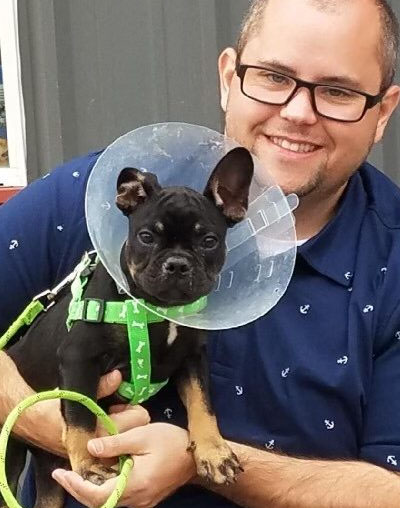 Evan Jacobs
Director
Anchorage Animal Care and Control
View Bio
Dear NACA Members,
My name is Evan Jacobs, and I am writing to you from good old Anchorage, Alaska! I am the Director of Anchorage Animal Care and Control, a position I have been in for just over a year now. I began my career in Animal Control as an Officer at Pasadena Humane Society around 10 years ago. I have worked with several different agencies since, learning as much as I could along the way, as an officer and as a leader. As an officer my passion was animal cruelty investigations, and I was fortunate enough to take the University of Missouri's Professional Animal Cruelty Investigator course, which gave me the tools necessary to achieve success working cases and getting convictions on numerous major cruelty cases.
Learning and growing in the animal welfare industry is something I am always striving for. As a leader, I aim to assist officers and animal welfare professionals with implementing best practices, new ideas, training opportunities, guidance, and in being a support system necessary in this incredibly rewarding, yet often thankless field.
I look forward to working with everyone! 
Respectfully,
Evan Jacobs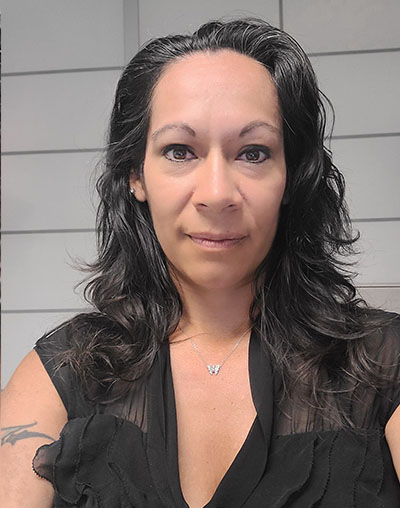 Annette G. Ramirez
Assistant General Manager
Los Angeles Animal Services
View Bio
I am the Assistant General Manager of Los Angeles Animal Services and oversee shelter and field operations of our six Animal Services Centers serving a city of approximately 4 million residents with an intake of approximately 60,000 animals a year and 20,000 field calls a year.
I began my career in 2000 with LAAS as a kennel worker and quickly moved into field operations becoming an Animal Control Officer because I was drawn to making a difference in the community before an animal had to enter the shelter and holding people accountable for their actions.  As an Animal Control Officer I had a passion for animal cruelty cases and was a part of the inception of our Animal Cruelty Task Force which was a joint until with the LAPD and Prosecutors to respond to, investigate and prosecute the most egregious acts of animal cruelty and blood sports. I was also a founding member of the Specialized Mobile Animal Rescue Team which specialized in technical small and large animal rescue operations.  
I moved into a Field Supervisor position and had a key role in the implementation of our Administrative Citation Enforcement Program.  As the Assistant General Manager I oversee the shelter and field operations and feel that our field officers are an integral part of our success as they are often the first contact a person has with Animal Services.  I believe there is a time for enforcement and there is a time for education and resources and our officers have to be empowered with the tools they need to take the most appropriate course of action.  
As a NACA Board Member I will represent you and your needs well.  I understand the challenges our officers are faced with in these changing times and I am passionate about the service we provide to the community and the animals we serve.
In your service,
Annette G. Ramirez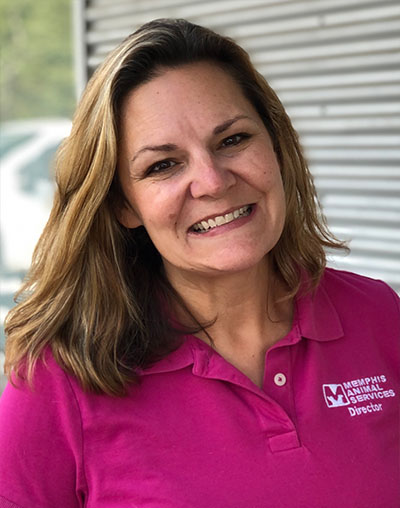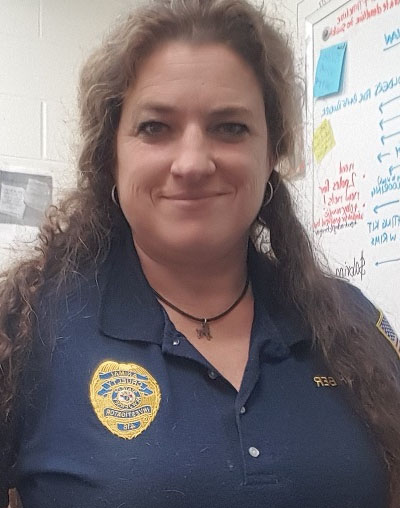 Michele Shiber
Sr Animal Control Officer/Animal Control Supervisor
View Bio
I have decided to run for one of the NACA Board of Directors positions because I want to be a voice for the Animal Control Officers in the field.
My primary career before becoming an ACO was computer-based. I started off by taking summer college computer class when I was in 8th grade, then I got my own Timex Sinclair "computer" –and I use the term very loosely -way back in 1982, and then I kept riding the IT wave from there. Although I worked in the computer field for years and years, I always knew I wanted to do something with animals. Growing up, I spent the summers upstate with my grandparents and loved spending hours and hours with friends who lived on farms, my heart always fluttered when I encountered an exotic animal at the zoo or when I was able to pet some sharks in the petting tank or when I was outdoors and got to watch the wildlife in action. I was always drawn to animals and felt the deep desire to do something with and for them.
Fast forward to adulthood and once my children started their schooling, I had the opportunity to jump into the animal rescue world and signed up for NJ's Animal Control Officer training/certification program. After the course ended, I rode shotgun with all of the instructors of the ACO classes, racking up my ride along hours with the best in the business, trying to learn everything I could in the short time I was able to spend with these elders. Once I completed my training and became certified, I immediately received a job offer and officially began working as an Animal Control Officer. I learned the ropes of being an ACO and then moved to another job a year later, where I worked in a small newly opened animal shelter and became responsible for the animals and so much more,as well as the other ACOs.
After working in the field as an ACO for a year, I completed my Animal Cruelty Investigator training/certification program and became part of an elite group of only 400 other ACIs who existed in the state.While I honed my Officer and Investigator skills, I realized that the public wasn't very aware or knowledgeable of our profession. I began to work with the public more and more at speaking engagements and adoption events, to educate them about the hard work ACOs do, often behind the scenes, to keep them safe on a daily basis.
A few years later, I moved on to a new opportunity within a township shelter, and while I started out as one of the ACOs, I quickly became the lead ACO/ACI. I spent the past 6 years building up the Animal Control Department by securing uniform stipends for officers, obtaining equipment necessary for officers to remain safe in the field, providing training opportunities for officers, securing work spaces and work laptops for each ACO, and more. I am particularly proud to be invited to participate in community events like National Night Out, alongside other Emergency Responders, and to join PD during their "Coffee with a Cop" sessions; this was not even a thought in anyone's head before I began working here. The township officially declared April's ACO Appreciation Week as such, a big nod to acknowledging the importance of the Animal Control Officer profession.
ACOs must become a source of information and expertise to their residents.Speaking at school and scouting events, and holding information sessions at local parks keeps Animal Control in the public eye. The more the public is educated about the care and treatment of animals, the less likely the animals are to be mistreated and the more the rules will be followed, and the more the public shares their newfound knowledge with others. An ounce of prevention certainly *does* go a long way!
I believe that rather than saying "the public doesn't know what we do", it is our responsibility to make the public aware of what we do.
I believe that looking/speaking/being professional and doing the right thing eventually makes others see us for the true resource we are.
I believe we have to help the next generation of animal lovers wanting to grow up in our footsteps.
I believe that we have to set a good example for fellow ACOs to follow and offer help to our fellow ACOs whenever needed.
I believe that I can be a voice for my ACO comrades near & far, to make sure they are represented on the national level and they always have training opportunities available for the betterment of themselves and the profession.
I believe I can bring in more membership to NACA by helping NACA remain engaged with officers in the field.
I believe that I can bring some fresh insight to the Board about what's going on in the field and how NACA can help the officers in the field.
~Officer Michele (AKA #ACOMichele) 😉
https://www.linkedin.com/in/micheleshiberaco/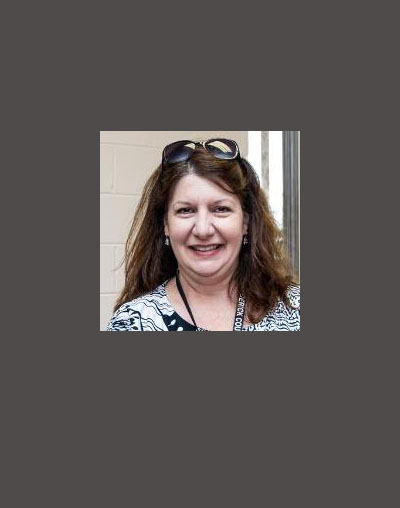 Linda Shea
Director
Frederick County Animal Control
View Bio
Third time's a charm, right? So here I am again, hoping to earn your vote for NACA's Board of Directors.
I've been with Frederick County Animal Control since 2005, working my way up from an Animal Caretaker to Director. I currently oversee an extremely passionate and diverse collection of animal welfare professionals who serve in all capacities at our County's only municipal shelter.
I have many years of experience ranging from direct animal care to humane law enforcement to public outreach. I've implemented life-saving efforts for cats through a barncat program as well as a cat café. I'm currently working on legislative changes to better define "severe injury," incentivize spaying and neutering of pets, and introducing a Lifetime Pet License to promote microchipping.
Since this is my third time as a candidate, you already know that my life's work experience and training qualify me to be a NACA Board Member. You should also know that I'm persistent and passionate about the people in our field and believe that NACA needs to continue to be a valuable resource for our community. And I'm persistent enough to continue to try and try again.
If you would like details on my background, my qualifications, or the legislative changes I'm proposing in my jurisdiction, contact me at LShea@FrederickCountyMD.gov.
Thank you for your vote!
Jace Huggins
Chief of Field Services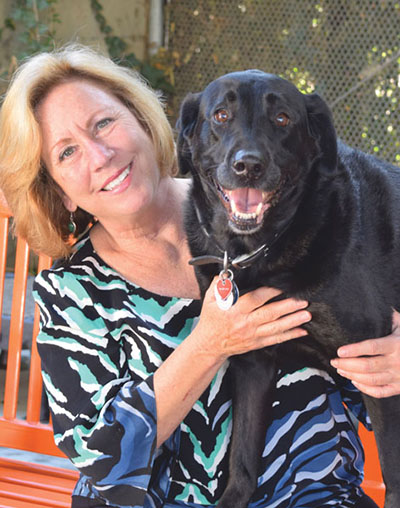 Gina Knepp
National Shelter Engagement Director
Michelson Found Animals Foundation
View Bio
Dear NACA Members,
My name is Gina Knepp and I am the National Shelter Engagement Director for Michelson Found Animals Foundation. For the past two years, my primary focus has been improving the return to owner rates across the country. Previously, I managed the Front Street Animal Shelter in the City of Sacramento, a high-volume intake municipal shelter, which included oversight of Field Services. My background includes 33 years of government experience. I joined the Sacramento Police Department Communications Division in 1986 and spent 17 years working my way up the organizational chain to finally achieve the role of 911 Director. That period of my career helped give me a strong foundation in law enforcement and more importantly, a respect for those that do the work. I was then tasked with launching Sacramento City 311, a 24-hour call center that provides all municipal services beyond Police and Fire. Quite unexpectedly, I was loaned to the Front Street Animal Shelter for 90 days. My directive was to shut it down. Due to poor performance, high euthanasia rates and a field services unit that were viewed merely as dog catchers, the organization was believed to be beyond repair. Using all of my tenacity, courage, grit and a bit of incredible creative leadership and business management skills (not to mention the incredible folks on our team), Front Street is now a thriving and vibrant shelter. Three months turned into a nearly ten-year love affair. Under my command, the Field Services section transformed. Officers were provided with expanded training opportunities and tools never before imagined. I recognize that Field Services is truly our only direct face to face connection with the community. Officers are the ones that truly see it all. I am applying for the NACA board because I feels that much more can be done to elevate this profession and recognize its critical importance in the overall industry. Achieving consistent training, pay and equity for all Officers should be our ultimate goal. When given the property training, tools and recognition, Field Officers are truly the backbone of the business. I hope to bring a strong business acumen to NACA, along with positive energy. My connections and relationships in the industry will also be an asset to NACA. I look forward to serving you to the best of my ability.
Sincerely,
Gina Knepp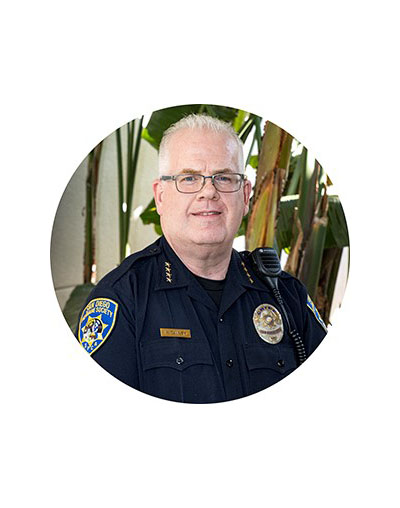 Bill Ganley
Chief
San Diego Humane Society Humane Law Enforcement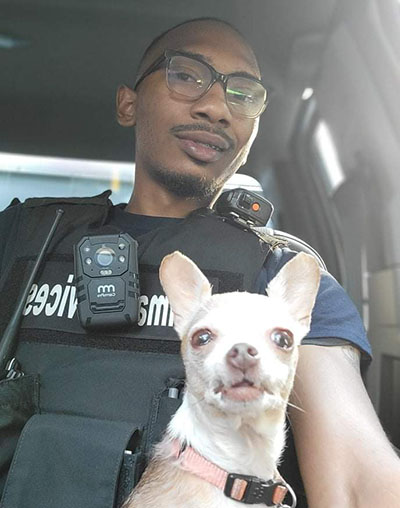 Trevin (Tre') Law
Director of Field Services
LifeLine Animal Project at Fulton County Animal Services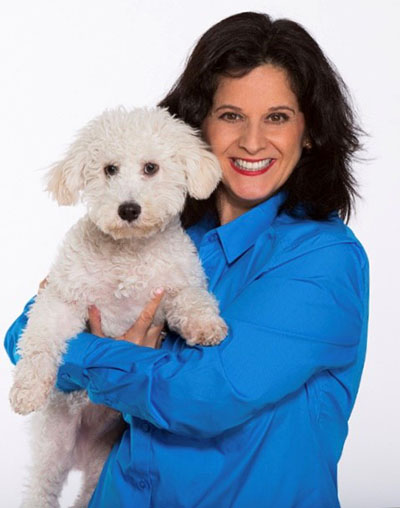 Julie Bank
Director
Riverside County Animal Services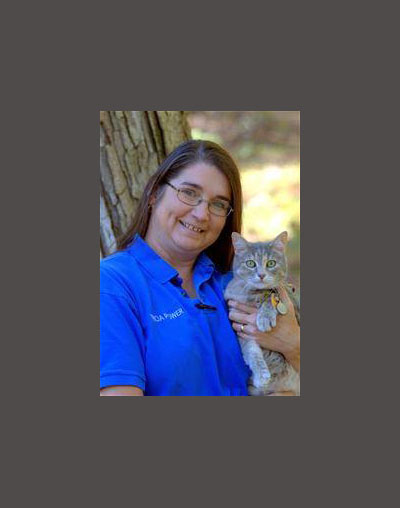 Tricia Power
Director of Animal Control
View Bio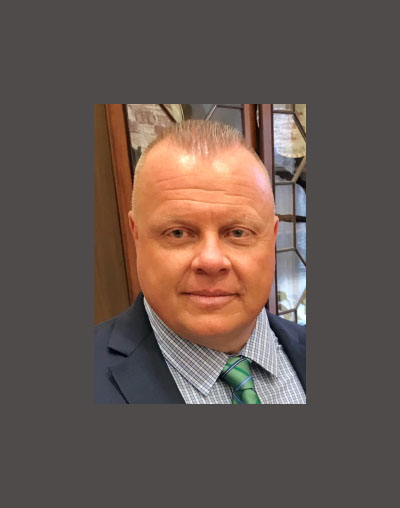 View Bio
Hello everyone,
I'm Mark Tobin, I am the Chief of Delaware Animal Services and make critical decisions to ensure laws are upheld and enforced for the thousands of animal-related cases in Delaware each year. Last year Delaware was recognized as one of the leaders in reporting animal abuse and working with the attorney general to make sure these cases are prosecuted. My agency handles over 25,000 calls for service a year and is the only animal law enforcement agency in the country that is state run and in title as a Law Enforcement agency.
In this role, I advocate for the well-being and humane treatment of animals throughout the state. This includes working to create legislation that helps to establish more rights and protective measures for animals, so they do not remain voiceless while working to prosecute perpetrators of animal neglect, abuse, and cruelty crimes.
I've also developed the 2nd Chance program with Faithful Friends and the Division of Youth Rehabilitation Services to provide shelter dogs with training and youth offenders with life skills so they will be ready to acclimate back into society upon their release.
I am also the Northeast Director for National Police Canine Association since 2007. Over the past 13 years I have grown the Northeast in Delaware, Pennsylvania and Connecticut and helped grown the membership to over 300 plus Handlers. We have done over 10,000 NPCA certifications in the region and held two seminars in Pittsburgh and Newark DE.
My background is that I started as a K-9 Handler with New Castle County Police then was promoted to K-9 Trainer/Coordinator in 2006 where I served as K-9 handler until I retired in 2014. Here is a list of accomplishments during that time:
Nationally Certified K9 Instructor
Certified Instructor through the Delaware Police Council
ATF K9 Explosives Instructor
Northeast Director of the National Police Canine Association
National Police Decoy
Mentor for dog trainers with Penn Foster College
Mentor for students with the American Behavior College
Instructor with the Constable Program through the Wilmington University Criminal Justice Institute
Nike and Chaos, my police canines were recognized by the Delaware State Senate for being outstanding police and family dogs
Recipient of the 2010 American Kennel Club K9 Handler of the Year Award – recognized as the best in the country
Recipient of the 2010 American Kennel Club Humane Fund Canine Excellence Award for Nike, my police canine
Brandywine Valley SPCA Everyday Hero Award
2018-2019: Delaware Coach of the Year for Upstate Delaware
2020 created animal cruelty course that is being taught at Wilmington University
My main goal for applying for the board of Directors is to help other animal control officers and agencies and work to have stronger laws to protect animals, better training for Officers, better legislation to help animals.
Thanks so much,
Chief Mark Tobin
The 2021 Board Member Application Process is Closed

The Board Member Application Process opened on July 12th, 2021 at 10:00 AM CST and closed August 13th, 2021 at 10:00AM CST

August 13th –  August 20th –  Committee will review the applications
August 20th –  October 15th –  Candidate Bios will be available on the website for review by the membership
October 19th –  20th – VOTING by membership
Oct 23rd –  Annual Membership Meeting with new board members announced
Oct 23rd  – First Board Meeting with new board members (immediately following the membership meeting)
2021 Annual Membership Meeting
The 2021 NACA Annual Membership Meeting will be held on October 23rd.
Details have been emailed to all individual members and can also be viewed on the calendar in your NACA Member area. (Login Required)