MEDIA CONTACT
Jerrica Owen
619-551-9864
jowen@nacanet.org
NATIONAL –The National Animal Care & Control Association understands that the work done by animal care
and control professionals across the country is physically and emotionally demanding and requires individuals
of the strongest character. We have been recognizing individuals, agencies, organizations, and state
associations for more than 25 years on the national level for their service within the animal care and control
field. In the world of animal care and control, exceptional individuals, agencies, and state associations stand
as beacons of hope, dedication, and unwavering commitment to our industry. Every year, the National Animal
Care and Control Association (NACA) shines a spotlight on these remarkable heroes through its annual awards
program. As we wrap up 2023, our 45th year, it is our great pleasure to introduce you to the inspiring winners
who have been honored for their outstanding contributions to the field.
Animal Control Officer of the Year – Samuel Cintron (New Jersey) Associated Humane Societies, New Jersey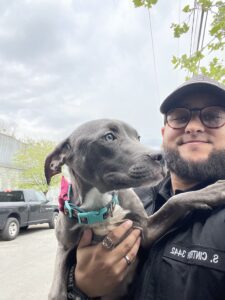 NACA is honored to name Officer Sam Cintron as the 2023 National Animal Care and Control Association's Officer of the Year! This recognition is a testament to his dedication, exceptional expertise, and outstanding contributions to our field.
This achievement reflects not only his individual accomplishments but also the positive impacts he has made on his community and the broader animal care and control field. Officer Cintron serves as an inspiration to all of us, reminding us of the incredible difference that one person can make. Officer Cintron's path has taken him from a start in pet boarding to training dogs with k-9 quality behavior modification His passion motivated him to open his own training company before embarking on a career as an animal control officer with St. Hubert's.
Here are what his colleagues and peers had to share about Officer Cintron's work:
"There isn't a better caregiver, handler, and communicator of animals that I've seen in my life. I've
watched him control the rowdiest of animals and restore an animal's trust in humans with the way he
approaches and nourishes the animal's insecurities and fears. I couldn't recommend a better person
who's not only handled the rescue of the animals with better poise and confidence but also with love
and a genuine desire to restore these animals to a better habitat and quality of life."
 "Sam has a passion for animals that surpasses anything I have ever seen. He cares deeply about them
and is always looking out for their best interest while also having great care for people."
 "Sam is a dedicated animal control officer who truly cares not only for the animals but the community
he serves. He is diligent about educating children about the importance of compassionate animal care
and reminding them that ACOs are helpers and not someone to be afraid of. He checked in on his
fellow co-workers during difficult times, and always made a point to check up on the animals he saved."
 "Hardworking and passionate man who absolutely loves what he does and does it right. He always
goes way above and beyond to improve the lives of animals and help their people too."
"Receiving this award is an incredible honor for me. The reason behind my passion for animal welfare is deeply rooted in me, and I have always been determined to help animals in need. I am thrilled that my efforts to combine my love for animals and my community have been recognized. Educating the younger generation is one of my top priorities, and I hope to continue doing so. Winning this award has motivated me to push myself further and keep learning and growing as I help my community. I am truly grateful for all the support I have received, especially from my family and friends. My wife, Greissy, has been my constant support and has always encouraged me to be the best animal control officer I can be, even during its most challenging moments. Thank you, NACA for this honor." Sam Cintron
Leader of the Year – Jennifer Toussaint (Arlington, VA)
Animal Rescue League of Arlington
NACA is honored to name Chief Jennifer Toussaint as the 2023 National Animal Care and Control Association Leader of the Year! This prestigious recognition is a testament to her exceptional leadership, dedication, and tireless efforts in advancing the field of animal care and control. Her leadership qualities, compassionate approach, and innovative initiatives have inspired those around her and helped transform the landscape of animal care and control
Since becoming Chief, Jennifer has implemented a local ordinance in relation to exotic animal care and ownership. She has also expanded the Animal Control Department's outreach efforts in providing additional support to pet owners to enable high owner pet retention in the community. She specializes nationally in Humane Urban Wildlife Management practices and has been published multiple times on the topic. Jennifer is a CIT-trained officer and has trained animal control and welfare professionals on a variety of topics including active listening, emergency preparedness, emotional support and service animals, animal neglect/cruelty investigations, and wildlife intake and triage. She is the Incident Commander for the Community Animal Response Team in Arlington; VA. Jennifer is the 2017 recipient of the Virginia Animal Control Association Dr.Kent Roberts Animal Control Officer of the Year and received a commendation from the Virginia General Assembly for her service. In 2020, Jennifer's department won the Outstanding Agency of the Year award from the Virginia Animal Control Association. She is a graduate of Moravian College with a bachelor's degree in political science and Spanish. Jennifer shares her home with her rescue dogs Rheagan and Ducky.
Animal Care and Control Professional of the Year – Robert Bryant (Mobile, AL)
City of Mobile, Alabama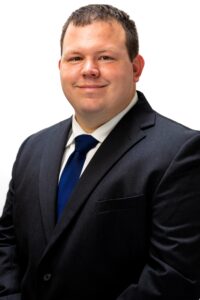 NACA is honored to name Robert Bryant as the 2023 National Animal Care and Control Association Shelter Professional of the Year! This prestigious recognition is a testament to his exceptional leadership, dedication, and tireless efforts in advancing the field of animal welfare and sheltering.
Robert recently took on the job (more of a project) of Director for the City of Mobile Animal Services. He came to us from the Montgomery Humane Society, where he was the Humane Officer. The current facility for the City of Mobile Animal Services was built in the 1960s, and in addition to the outdated building, the entire program needed an upgrade from the outdated Animal Control and Shelter model to a community-centered Animal Services approach.
Robert has jumped right in by adding experienced sheltering personnel to the staff and developing modern SOPs, all while helping to plan the design and construction of our new facility, which will break ground in December of 2023. City ordinances, which have been long neglected, have seen updating under his lead. Programs are in the planning stages for Public Spay/Neuter assistance, TNR, Disaster Response, as well as many other special projects that will help to serve our community.
Robert fully supports training for the staff, and he was the driving force behind getting all of our Animal Control Officers and Supervisors certified as an Animal Control Officer by NACA. He has also encouraged supervisors to take the NACA Mental Health First Aid course, and Fear Free training modules, and plans to send staff out to conferences in the coming year.
While our Animal Services program is currently in a transitional phase, with Director Bryant in charge, we have already started to see improvements in the day-to-day running of the shelter.
"I was both surprised and honored when I was notified that I was chosen as NACA's 2023 Animal Shelter Professional of the Year. I would like to extend my heartfelt thanks to NACA for selecting me. It's truly an honor to be recognized. I have been working in animal welfare for more than 13 years and it's a field I continue to be passionate about. I'm extremely grateful to all the support my family, friends, and colleagues have given me, and I look forward to many more years working towards a better future for both shelter pets and the people who care for them."
Bill Lehman Memorial Award – Mike Fasano (Pasco, FL)
Pasco Tax Collectors Office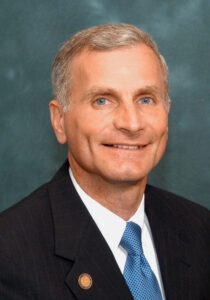 NACA is honored to name Mike Fasano as the 2023 recipient of the Bill Lehman Memorial Award. Mike was recognized for his hard work and compassion in animal welfare both in the state of Florida and in Pasco County, which nominated him for this award.
This award is given to an individual not directly employed in the animal care and control field, but who has shown an exceptional awareness of animal care and control-related matters, which merits distinction. The recipient will be recognized as a "friend" of animal care and control, for contributions and outstanding action that has helped further the positive image of animal care and control professionals through local, state, or national animal control associations.
Here is what his friends and colleagues had to share about his dedication, compassion, and hard work. Mike Fasano is a former Florida state senator and the current Tax Collector for Pasco County, FL. He has been a champion for animal welfare both in the state of Florida and in Pasco County. As early as 2012, the Florida lawmaker drafted legislation to provide protections for pets by creating a state-wide animal abuser registry. Senator Fasano titled SB 618 "Dexter's Law," after a black-and-white kitten was brutally beaten with a metal baseball bat by a woman and her two small children. Onlookers tried to rescue Dexter, but due to the severity of his injuries, Dexter had to be euthanized. Although the bill did not pass it did provide the groundwork for future passage of several local animal abuser registries including the one passed unanimously by the Pasco County Board of County Commissioners in 2017.
Again, in 2018, Mike stood with animal welfare organizations, legislators, and other citizens across the state to endorse a proposed amendment to the state constitution to ban dog racing in the state of Florida. Although the amendment was challenged by the Florida Greyhound Association, the Florida Supreme Court voted to allow the amendment to go on the ballot. On November 6, 2018, the voters of Florida passed the amendment with a 69% "yes vote" to ban commercial greyhound racing in the state.
Mike continues to be a strong supporter of animal welfare as the Pasco County Tax Collector. All his Tax Collector offices routinely highlight the Pasco County Animal Services (PCAS) Pet of the Week on their lobby televisions and share the PCAS shelter content on social media platforms. These features have resulted in adoptions and helped to spread public awareness of our shelter and animal welfare initiatives. The Tax Collector's Office has also held fundraisers for Friends of Animal Services in 2018 and 2023, with both fundraisers raising over $11,000 each to support our nonprofit partner. This funding helped PCAS purchase new medical equipment and created a medical fund to help citizens with one-time emergency medical care for their pets.
"Mike Fasano exemplifies the spirit of Bill Lehman in his continual promotion and support of animal welfare organizations, his generosity in supporting non-profit rescues and animal friend groups, and his influence in legislative efforts to improve state law and local ordinances to protect pets."
"I am truly honored to receive such a distinguished and important award from the NACA. To be recognized with the Bill Lehman Memorial Award is truly an honor to me and my fellow staff at the Pasco Tax Collectors office and during my tenure of 19 years in the Florida Legislature. All who have been extremely helpful with the successful work and care for our animals."
Diane Lane Memorial Award – Jennifer Sutton (Stratford, CT)
Stratford (Connecticut) Animal Rescue Society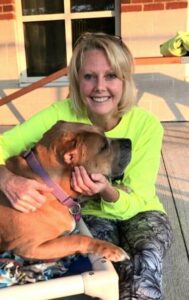 NACA is honored to name Jennifer Sutton as the 2023 recipient of the Diane Lane Memorial Award. Jennifer was recognized for her hard and compassionate work with the Stratford (Connecticut) Animal Rescue Society, STARS program.
This award is for outstanding volunteer service. The nominee selected to win this award is someone who is not directly employed in the animal care and control field but serves in a volunteer capacity within the animal care and control field or other animal welfare-related activities. Those nominated will have demonstrated exceptional dedication or performed outstanding work far beyond the volunteer position's requirements.
Here is what her friends and colleagues had to share about her dedication, compassion, and hard work.
"The last 9 years it has been an honor to know and work with Jen. After reading the history of this award and
learning a bit more about Diane Lane, I realized Jen personifies Diane's values. Jen, too, is always running off
to be with animals. While her dedication to our mission is undeniable, it is truly her consistently outstanding
performance far beyond volunteer responsibilities or expectations that make her an excellent nominee."
"She has been a dedicated volunteer at Stratford Animal Control since October 2013.
Jennifer undertook a CT to Florida journey to bring our Baloo (a huge Cain Corso dog) to his forever
home. These dogs need a very special owner…one who understands their needs and temperament. The
gentleman willing to adopt Baloo is well known to Stratford Animal Control as having had these dogs
before and has been a successful adopter in the past. Just one problem – he lives in Florida now! There
was no way this dog could have tolerated a plane trip, so he needed to hitch a ride. Jennifer, being
familiar with the dog and knowing his needs, volunteered to take him, and successfully brought Baloo
to his new home. She made this wonderful happy ending happen!"
"I've volunteered with Jenn for a little over a year now and I can't think of anyone else who's gone as
above and beyond as Jenn. We had a dog who got an AWFUL diagnosis from the vet which pretty much
stated he didn't have much time left to live and his cancer could kill him at any moment. Out of the
kindness of Jenn's heart, she adopted him and took him into her home with her other dogs so he could
live the final moments of his life in a loving home, with friends.
She is constantly volunteering her time well above the two-hour weekly minimum that is asked of us
and is volunteering for everything that needs to be done at the shelter that's beyond just obedience
training and dog walking that we originally signed up for. Just last week she spent 4 hours cutting the
weeds and vines out of the dog pens so that we can take the dogs out into the area without any
problems."
When we asked Jennifer about her role, this is what she had to share with us "I am surprised, grateful, and extremely honored to have been nominated for, and chosen by the NACA, to receive this award. I also wantto thank my amazing STARS family of volunteers and ACOs. I've been a volunteer with STARS at StratfordAnimal Control for 10 years and both the ACOs and volunteers are a compassionate and supportive group who dedicate their time to advocating for the animals in their care and getting them placed in good homes.
They make our volunteer program so successful by always being open to new ideas for education,
enrichment, training, and fundraising for our shelter animals. My passion for working with animals was
reignited when I adopted my first 2 rescues, Jazzy and Roxie, and that led me to want to help other dogs by
starting volunteering. I realize I can't take them all home, (although a few more have come through my
doors since those 2) but if I can spend time taking photos, adding enrichment, love, exercise, and some
training to their shelter time, it will decrease their kennel stress while increasing their chances of getting
adopted. Feeling that I played a small part on their journey to a new life, and then seeing updates or getting
visits from them living their best lives with their forever families, is the greatest reward of all!!"
Outstanding Animal Care and Control Award – Washington County Animal Services (Hillsboro, OR)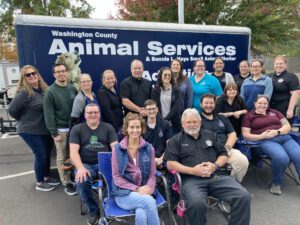 NACA is honored to name the Washington County Animal Services as the 2023 Animal Control Agency of the Year. This prestigious accolade is a testament to your outstanding contributions, dedication, and exceptional service in the field of animal care and control. Here is what the Oregon Animal Control Council had to share about Washington County Animal Services. "WCAS, under the exceptional leadership of Manager Randall Covey, stands as a shining exemplar of dedication, compassion, and unwavering commitment to the welfare of animals in our community. Randall Covey, with over 37 years of invaluable service in Animal Control and Welfare in both Alaska and Oregon, has earned a reputation as one of the most helpful and recognizable figures in our field. His leadership and vision have been instrumental in shaping WCAS into the exceptional agency it is today. One of WCAS's most remarkable qualities is its consistently high level of community support. Through innovative outreach programs, educational initiatives, and active engagement with residents, they have fostered a deep sense of community involvement and responsibility towards animals."
WCAS's field team, led by their exceptional Field Supervisor Stacy Smejkal, has set a standard for all regional animal services agencies to aspire to. Their dedication, professionalism, and tireless efforts to protect and rescue animals in distress have undoubtedly saved countless lives and set a benchmark for excellence.Furthermore, WCAS's shelter operations and staff have consistently demonstrated efficiency and success. Their commitment to providing shelter, medical care, and adoption services for animals in need is nothing short of exceptional. Their tireless efforts have led to countless animals finding loving forever homes. Notably, WCAS is acutely aware of the importance of staying up to date with the latest training and best practices in the field. Their participation in and contributions to statewide training programs are a testament to their commitment to continuous improvement and excellence.
Washington County is the second largest county in Oregon with a population of over 600,000 people. WCAS provides services for an estimated 145,000 dogs and 115,000 cats and their owners in an area that encompasses 727 square miles. Services include caring for stray animals and helping lost pets get back home; transferring adoptable animals to community partners to find new homes; licensing dogs; investigating animal abuse and neglect; protecting the community from dangerous animals; and offering resources and educating the community on how to best live with pets.
"We are humbled by this national recognition," Covey said. "More than anything, I'm so proud of our amazing team, all who work tirelessly every day to provide the best possible care for animals in need – and their humans – in our community."
Outstanding State Association Award – North Carolina Animal Federation (North Carolina)

NACA is honored to name the North Carolina Animal Federation (NCAF) as the 2023 State Association of the Year! This prestigious recognition is a testament to their outstanding contributions, dedication, and exceptional leadership in the field of animal care and control.
The State Association of the Year Award underscores the remarkable impact the state association has made on the welfare of animals, agencies, and officers in the state of North Carolina. Their commitment, hard work, and innovative approaches have set a shining example for others to follow.
NCAF is actively involved in supporting the animal welfare professionals of North Carolina through legislativeadvocacy, sharing of best practice standards, providing training in the areas of both animal control and animal sheltering and so much more.
Most recently NCAF participated in several initiatives surrounding much-needed updates to the NC Animal Welfare Act, which serves as the rules and regulations for the operation of animal sheltering facilities in the state. The NCAF Board participated in multiple feedback sessions and subsequent discussions with the North Carolina Department of Agriculture & Consumer Services- Animal Welfare Section to help ensure that the shelter's voices were being heard as part of the revision process.
NCAF has also helped to prioritize training that supports the mental health and well-being of the individuals working in this industry. The organization has hosted several compassion fatigue training courses as well as summits and virtual discussions that provide a safe space for shelter leadership and frontline staff to discuss the unique challenges they are facing daily.
This award not only celebrates the collective achievements but also highlights the transformative influence they have had on our profession. Their leadership serves as an inspiration, fostering excellence and driving positive change in animal care and control practices.
"The North Carolina Animal Federation is truly honored to be selected by NACA as the 2023 State Association of the Year! NCAF is committed to advancing animal welfare and leadership in this field. We are working to unite animal welfare professionals, elevate leadership, and enact positive legislative change for the animals in our state. We sincerely appreciate NACA's recognition and the support of the animal welfare community in North Carolina."
About NACA
The National Animal Care & Control Association (NACA) is a non-profit organization committed to setting the
standard of professionalism in animal welfare and public safety through training, networking, and advocacy.
NACA was formed in 1978 to assist its members to perform their duties in a professional manner while
upholding the principles of the human–animal bond. Animal care and control professionals perform a variety
of services and are often a vital connection between people, animals, and the environment. NACA works to
support animal care and control professionals by providing standardized training, resources and setting the
standard for animal welfare field services. nacanet.org