TOP NEWS
Board Elections!
Mark your calendars! Polls open October 17th – 21st!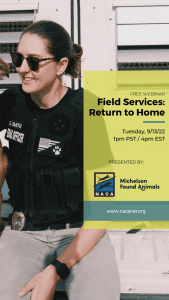 Return to Home Webinar
Join NACA September 13th as we team up with Michaelson Found Animals to bring your stories presented by ACOs around the country going above and beyond to reunite pets with owners in the field! View on NACA Calendar
NACA is LEADing Conversations
Join us September 14th for our next LEADing Conversations with everyone's favorite podcast host Daniel Ettinger! 10am EST!