NACA 2021 - ANIMAL CONTROL OFFICER OF THE YEAR
Recipient – Officer Jaime McNutt
This award is given to an individual that has been directly involved in the animal care and control profession for a minimum of five years. Recipients may be nominated for a single outstanding achievement in animal one of the three specific groups, or long-term exceptional performance in the animal care and control field.
Recipient – Officer Jaime McNutt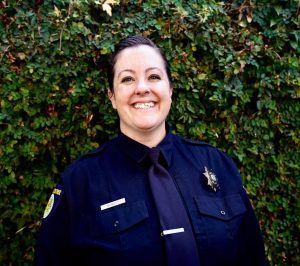 Jaime has shown exemplary work in the field of animal welfare. She is the definition of a team player, and she practically oozes passion for her work and for the field. She joined the City of Sacramento Animal Care Control team in early 2018, and with only 9months of prior experience under her belt, she hit the ground at a full sprint and hasn't looked back. She became our lead Animal Cruelty Investigator in mid-2019 and has helped our team submit many cases to our DA's department, rendering many convictions. But besides the criminal aspect of animal welfare calls, she is a huge believer in helping to educate our citizens on animal husbandry, as well as provide tips and resources to help them help their animals and help themselves. She has helped our department develop a stronger network with our other city departments and community members.
While handling over 300 investigations for cruelty or neglect Jaime also works standby and responds to emergencies as well as nearly1000 other non-criminal calls for service. During the Pandemic Jaime developed extensive case preparation files to assist the team in handling initial investigations efficiently and gathering needed information for her to take them over. She created consistent documentation for every case including checklists to prevent back and forth confusion with the DAs office and to streamline our filing.
What Jaime has not only done, but the grace, perseverance, grit, and humbleness she has shown in the last year allows me to say, without a moment of hesitation, that she more than deserves the award of Animal Control Officer of the year. We agree, congratulations Officer Jamie McNutt. Congratulations Officer Jaime McNutt, NACA is proud to recognize you and your amazing dedication and hard work to the animals and people in your community.