Pandemic Pet or Forever Companion—You Decide!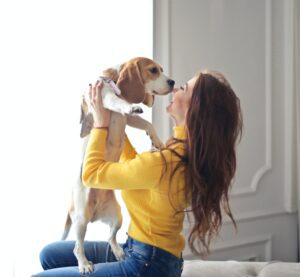 If self-isolation is getting you lonely, no doubt, the warmth and love of a cuddly pet sounds quite inviting. In fact, adopting a pet during the pandemic can be a downright good idea. But of course, it's also a decision that requires a great deal of thought and no small amount of due diligence. After all, a new resident in your home, no matter how cute, can bring about many changes, so before you take the plunge, you definitely need to know a few things. Let's get into the specifics.
Getting a Pet During the Pandemic
If you think a pet is just the creature to get you through the pandemic, you're not alone. Of course, in the age of social distancing, it's more than prudent to know how to safely go about welcoming a new pet into your home—and whether it's really a good idea for you.
General Pet Care Responsibilities
More than being a cute addition to your home, a pet also comes with additional responsibilities. It's only wise, therefore, to know what new obligations and expenses you can realistically expect in the immediate future with a new furbaby.
Going Beyond the Pandemic
Yes, a pandemic pet is the ultimate comfort during such a difficult time. However, you also need to look beyond and consider what life with a pet will be like after quarantine, too. It's not only the right thing to do; it's necessary, too.
There's no question that a pet can be a valuable addition to any home, both during the pandemic and beyond. It's deciding whether one is a valuable addition to your home that's important. There's really no universally right decision, either way—just the one that's ultimately right for you and your pet.
By Aurora James
aurora@dogetiquette.info