​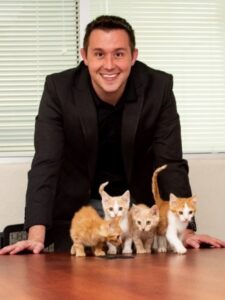 Director of Operations for the Palm Valley Animal Society in Edinburg, Texas
Ricci has worked in multiple roles in both government and non-profit shelters. Ricci has held roles as a kennel technician, non-profit cofounder, animal control officer, and law enforcement officer before transitioning his career focus on management and executive leadership roles.
Ricci is formerly the Chief Animal Protection Officer for Pima County, Arizona and Chief of Field Operations for the City of Albuquerque, NM, while acting as their Associate Director. The City of Albuquerque received national recognition for their department improvements under the leadership of Ricci.
Ricci currently is involved in multiple national workgroups looking at various aspects of field operations within the animal welfare profession.